Rt. 85 work expected to finish soon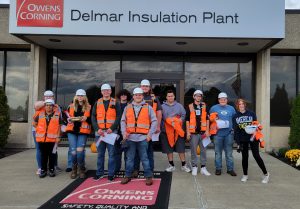 Two industrial plants in Selkirk recently hosted 30 students from Bethlehem Central and Ravena-Coeymans-Selkirk schools for Manufacturing Day 2022.
The trip arranged by the Bethlehem Chamber's Workforce Development Committee in cooperation with Owens Corning, Sabic and the school district officials continues the Manufacturing Day tradition.
Students were split between the plants, received a tour, then switched for another tour and were treated to lunch, as well as panel discussions with plant employees.
"The day was an opportunity for students to get a better understanding of today's manufacturing industry," said Chamber President Terri Egan. "The plans offer high paying jobs in a variety of settings. Students need to know that they can enter at a higher wage, get on the job training, apprenticeships, and continue their education while they are working.
Some students attending, know already that they are intereste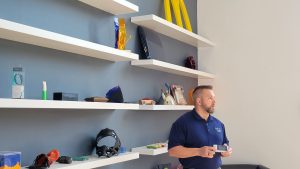 d in becoming mechanical engineers. One student said he already had relatives working for Sabic, and knows that it is a pretty good place to be.
Sabic is the third largest manufacturer of plastic in the world.
Local officials including Town Supervisor David VanLuven joined with the Bethlehem Central group for the tour, as well as town board member David DeCansio, and IDA Director Victoria Storrs.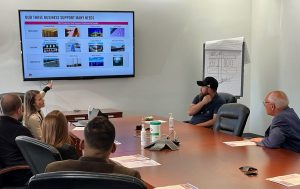 Senator Paul Tonko toured the Owens Corning plant in the morning, and had an opportunity to speak to the Bethlehem Central students.