Rt. 85 work expected to finish soon
The 35th Annual Bethlehem Chamber Awards Celebration and Online
Auction will take place April 28. The online auction will start the night of the celebration and continue through Monday, May 2, 7 pm.
We hope you will support the Bethlehem Chamber so we can continue to offer you information and programming that will help you, your business and your community.
The Chamber assists more than 400 members across 27 zip codes in and around the Town of Bethlehem.
So if you can't join us for an eveing of fun, networking and great food at the
Altamont Vineyard and Winery, we hope you might find something you like on the online auction.
Check out the Auction here. (Listing will be live at 5 p.m. April 28)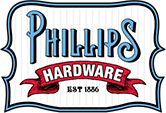 Special thanks to our online auction sponsors including: AAA Hudson Valley, Bare Blends - Glenmont, Phillips Hardware, Romo's Pizza and Restaurant, and Yanni's Too!