Rt. 85 work expected to finish soon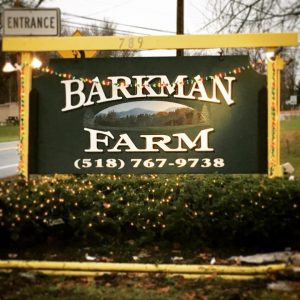 Barkman Farm is a family owned and operated, offering fresh cut trees and wreaths for the winter holidays, and fresh bedding plants and vegetables in the spring.
Margaret (Peggy) Barkman and her late husband, Carl, founded the business in 1983. She and her family have continued working the farm located at 789 Route 9W in Glenmont for more than a decade. Many families make a trip to Barkman's an annual tradition to get their Christmas tree and decorations, as well as spring plantings.
Offering a variety of Christmas trees ranging in sizes, they also create wreaths and kissing balls decorated and plain for people to add their own creative touches.