Business Description
Founded for the financial strength of the community, Pioneer has been operating within New York's Greater Capital Region for more than 130 years, providing financial support to help people build a better life. Today, our values remain the same, holding firm to our belief that the customer, our employees, and our community come first. We provide local banking, insurance, wealth management, and employee benefit products at 22 convenient branch locations.
Message to Community
Pioneer isn't just another financial institution. It's a group of local leaders and neighbors who actively pursue and promote the well-being of our communities.
Our promise is to inspire progress one individual, one family, one business, and one community at a time. Pioneer also offers a world-class work environment for people who are committed to working together to achieve goals, giving back to their community, and delivering the highest level of personal service. In return for this commitment, Pioneer provides rewarding full and part-time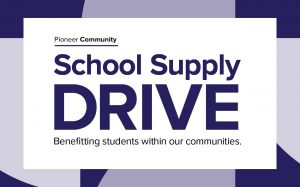 employment opportunities with competitive pay and a positive team atmosphere.
In fact, Pioneer has been named one of the Capital Region's Best Places to Work by the Albany Business Review for the eighth year in a row. We're Pioneer, and we're moving All Together Forward. Learn more about what All Together Forward means to our employees by watching this video https://www.youtube.com/watch?v=17aDdjV5Bxk
Chamber Membership
Being a member of the Bethlehem Chamber allows us to fulfill our promise of inspiring progress by cultivating and nurturing relationships within the business community. Pioneer understands that a healthy economy creates prosperous communities, and we remain committed to giving back to the communities in which we serve through the products and services we offer, as well as our local Charitable Foundation, which is committed to "helping kids be kids." The Bethlehem Chamber helps connect us to other business leaders and remain focused on our local efforts in the Bethlehem community.